Train your brain and skills with fun and challenging free download retro games for Mac and Windows!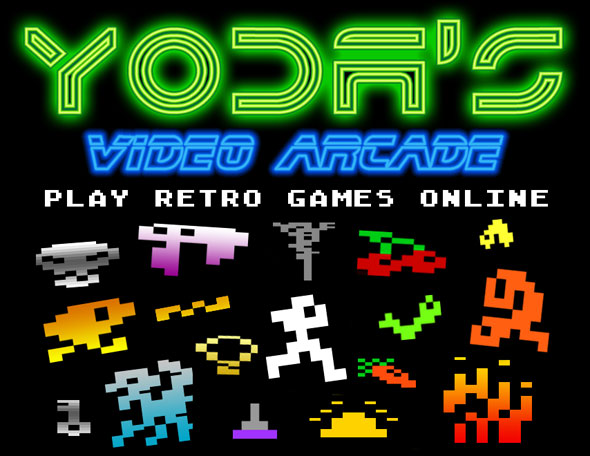 The Time-Portal


Challenging hidden-clue adventure.

You find a letter from your long lost uncle. Use secret messages hidden in pictures to follow your uncle's path. Visit spooky places and reveal all the clues to find the time-portal! Discover 100 pictures with hidden clues.












Free game: Artack


Fast-paced retro-Space shooter.

Your notepaper is being invaded by hand-drawn aliens,
accompained by groovy trance-music.
Kill them all! Free game download.
Game created by Stephen Johnson and Kemal Zhang.











Zador


Addictive tile-matching puzzle.

This tile-matching-game is different from what you already know.
And it's addictive - it will keep you playing for weeks!
Have fun and train your brain at the same time.
And check out the sockquest-tiles to improve your household-skills.











Goldgeier


A boardgame from Germany for your Mac.

Dig down that old mine with up to four players.
Find the precious gold-nuggets and get rich.
Buy tools and dynamite to go deeper and deeper.
A relaxing strategy-game with endless variations for unlimited fun.











Retrogames #1: Maze Craze


Challenging collection of retro-maze-games.

Four fun and addicting retro-style maze-games in one pack!
Choose the retro-style you like best: 2-bit, 4-bit or 8-bit.
Despite of the simple graphics, the four games are really fun
and challenging to play. Don't let the look fool you.











The Big Quest


A creepy game of skills and puzzle.

Enter the old castle and explore the rooms in total darkness.
Nasty ghosts chase you.
Get the treasures and escape before it's too late.
Shoot the ghosts in fast-paced bonus-games.











Snake


Eat-and-grow-longer game with a new twist.

This snake-game is a bit different.
Your snake can spit to destroy blocking walls,
set bombs and collect keys to open new pathways.
But don't forget to munch those yummy apples.











Vector Games


Wonderful spacy retro-game collection.

Four old-school vector-games with a new twist, all in one pack.
Destroy rotating mines, collect crystals in space,
shoot nasty little aliens and explore creepy dungeons.
Groovy techno-soundtrack will keep you foot-tapping.











Gnugs


Cute little brain-teaser puzzle.

The Gnugs are cuddly little aliens that are stranded on earth.
Help them to get back to their spaceship.
Guide them through different hazardous landscapes.
Travel through exotic places in search for the lost Gnugs.




Free Xtra-Games!
With each purchase of a regular game from the top,
you can get one of the Xtra-Games below for free as a special bonus!










Flowmotion


Collect crazy floating energy-pods in space.

Lost in space you try to get those energy-pods together.
Race in space but don't let the wrong pods touch each other.
A fun and crazy game of skill. One false movement and chaos is up!











Circus


Frustrating but funny seesaw bouncing game.

Help santa, the easter-bunny or the halloween-witch
to collect all the floating goodies in mid-air.
A fun and annoying game with three holiday-themes.











Kidmusic


Easy to use musical keyboard.

With this easy-to-use musical keyboard,
children can enjoy the fun of playing music.
Different instruments provide fun even for grown-ups.











Pongjourney


Challenging trip into the past.

Travel back in time and play your very first video-game again.
Enjoy the memory of different versions of that classic game from the past.
Play against another human or the almighty computer AI.
Can you beat him (yes, it's possible)?